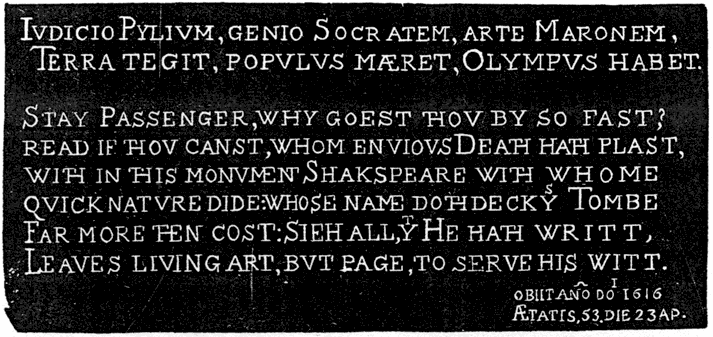 "Ivdicio Pylivm, genio Socratem, arte Maronem,
Terra tegit, popvlvs mæret, Olympvs habet.
Stay Passenger, why goest thov by so fast?
read if thov canst, whom enviovs Death hath plast,
with in this monument Shakspeare with whome
quick natvre dide:whose name doth deck sy Tombe
Far more then cost:Sieh all, ty He hath writt,
Leaves living art, bvt page, to serve his witt.
obiit ano doi 1616
Ætatis, 53. die 23ap."